FREE Summer Canoeing sessions – Winsford 2020
Another completely free activity being offered from WYCF this summer is
canoeing sessions at "The Marina", Station Road, Winsford with the first one
being held on Thursday 30 th July!
As with all group activities following the pandemic, things will be slightly
different than normal with special precautions in place and covid
regulations/rules to follow.
IMPORTANT – PLEASE READ:

• Sessions are limited to 8 people at a time therefore:

Pre-booking is essential – those that turn up on the day will not be
allowed to join the sessions and may result in future bookings being
cancelled!
To pre book a session, parents/guardians must please complete a registration/consent form in advance. The form can be downloaded below and emailed directly to: office.wycf@gmail.com
*Please specify which date/time session you wish to book on within the email so that we can allocate to "bubbles" and inform staff at the Marina.
Alternatively, you can collect a form and complete in person from the office at New Images Youth & Community Centre, Nixon Drive – please call ahead to check someone is available to welcome you on – 01606 593724.
Canoeing sessions are aimed at those aged 10 years and above and they must be able to swim independently to take part.
Children must make their own way/be dropped off at The Marina by a parent or guardian.
The usual changing rooms are currently closed, however, a temporary outside changing area will be set up – please ensure children bring a change of clothes.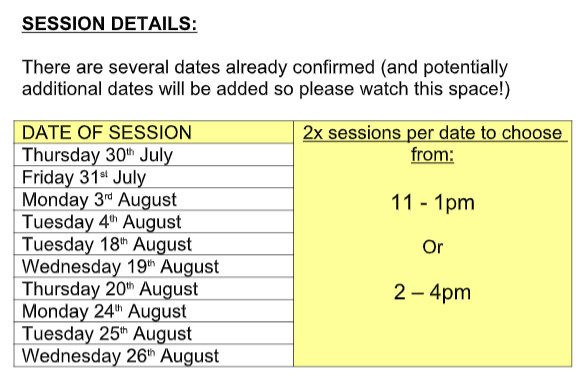 Click here to view or download the Canoeing Consent Form
Click here to view or download the Canoeing Consent Form (Editable in Microsoft Word)